Romance Under Sunlight
Smart New Home
One-stop energy solution for Homeowners.
Boost Your Home Value
ABC modules make your home warmer, energy-saving, and enhance aesthetic appeal
Powerful Energy Systems.
How Do They Work?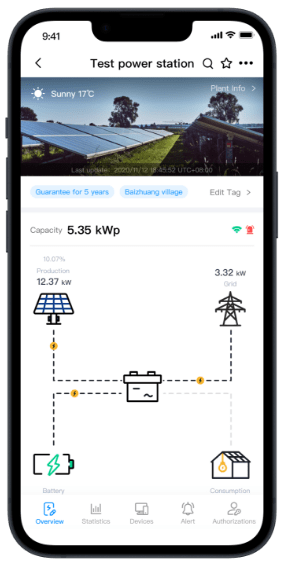 Solution A
PV System
(8KW)
Module: AIKO-A-MAH54Mb * 18pcs
Bracket: 6Kit * 3 units
Inverter: AE-SPI-8KTL-S1 * 1 unit
Solution B
PV Storage System
(5KW/10KWH)
Module: AIKO-A-MAH54Mb * 12pcs
Bracket: 6Kit * 2 units
Inverter: AE-HBD-5KTL-S1 * 1 unit
Storage: AE-NBP-5K1-S1 * 2 unit
Our Customer's Stories
Tailor-made solutions for residential buildings
AIKO Cloud
AIKO Energy App
The one-stop mobile platform for all your home's energy matters. Get real-time updates on nearby power stations and its equipment, and manage your home's power generation, consumption, and storage.
View and manage power station operations
Active control with electrical safety
Smart algorithms for efficient energy management
Contact Us For A Bespoke Energy System
Experts at your fingertips, for service you can rely on.