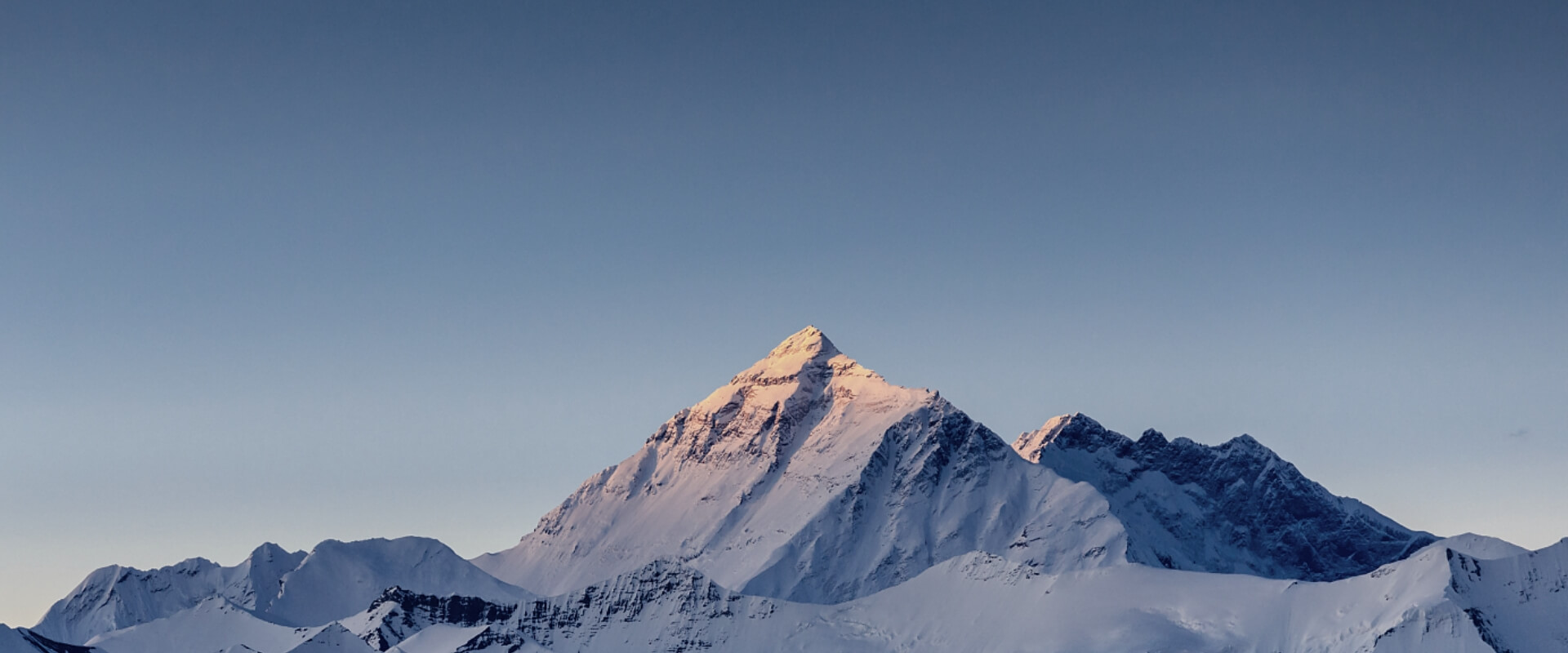 We Are AIKO
Technology that redefines energy, to build better lives for all
AIKO is a global-leading new energy technology company, focusing on the R&D manufacturing of solar generation products and PV-Storage-Charging integrated solutions, providing customers with solar cells, ABC (All Back Contact) modules and scenario-based packaged solutions.
With the mission of "Empowering transformation towards a carbon-free era", AIKO keeps on pursuing extreme innovation and cutting-edge technology.
Our Core Values
Pursue Cutting-Edge Technology
Redefine Photoelectric Efficiency and Quality Aesthetics
Build Partnerships for Better Value Creation
Key Tech Milestones
Swipe left to view more
Invented tubular PERC technology
2016
Invented and mass-produced tubular PERC cell worldwide
2017
Bi-facial SE-PERC cell mass production efficiency exceeded 22%
2018
Invented "bifacial cells metrology and classification" technology;
AIKO first to massive production of 166mm cell world-wide
2019
AIKO first to massive production of 210mm cell
2020
Innovatively invented ABC cell
2021
First to launch ABC module worldwide
2022
ABC module mass production efficiency exceeds 24% and cell mass production efficiency exceeds 26.5%
2023
Achieve carbon neutrality with Burgenland Energie in Burgenland, Austria
2030
Self-developed core equipment
AIKO leads R&D of tubular PERC equipment for P-PERC era and core equipment for ABC cells in N-era, achieving synchronized development of process and technology, facilitating swift transitions to mass production from the lab.
Main equipment optimally selected and customized
AIKO has established partnerships with leading suppliers, and all main equipment is tailor-made.
Intelligent factory with flexible production
AIKO integrates process/manufacturing tech with the industrial Internet, IoT, and AI, maintaining industry-leading output per capita.
Define Quality Aesthetics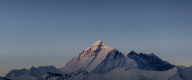 Sustainable and Long-term Growth
100 GW+
The Cumulative shipments of cell
77%+
CAGR of Revenue Exceeded
In The Past 5 Years
Recognized, Proven its Excellence in Global Market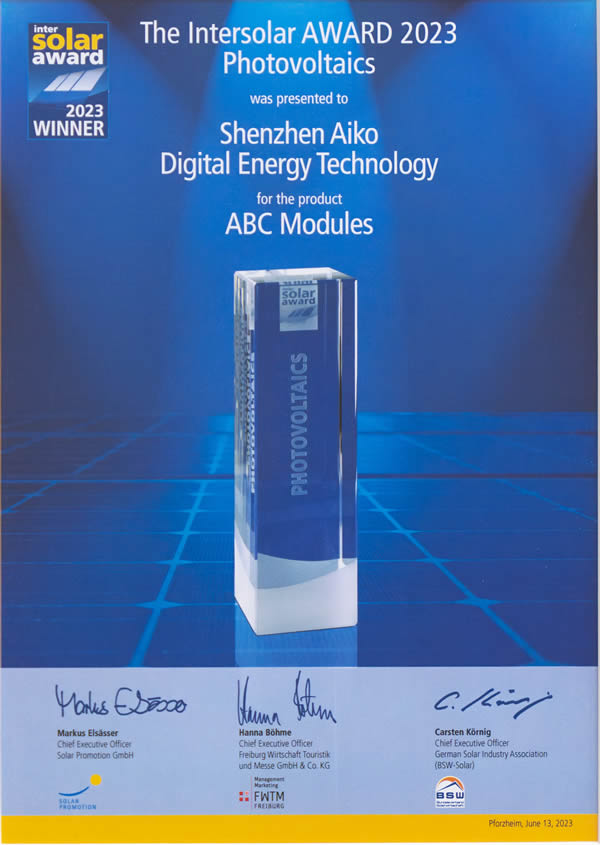 Award certification
Intersolar AWARD 2023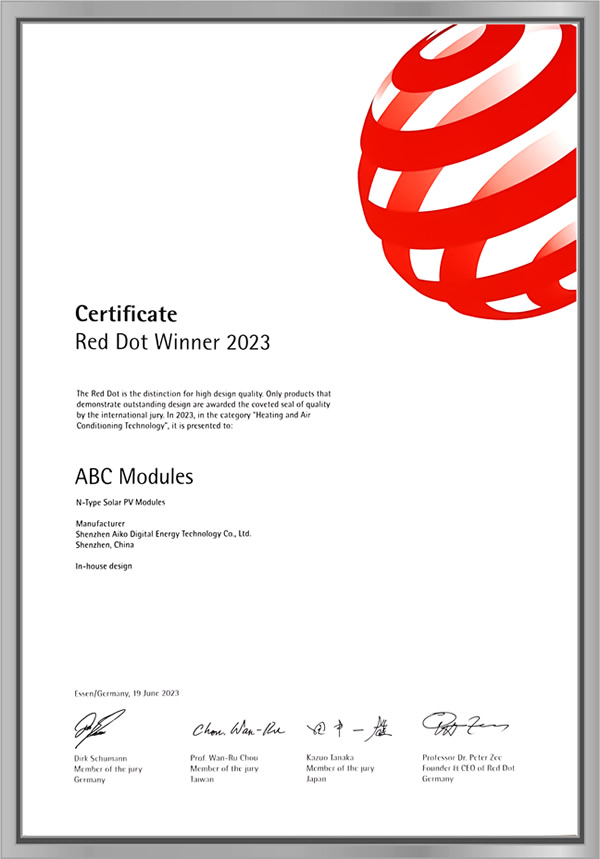 Award certification
Red Dot Award 2023
Customer Voice
Our customers have been enjoying their solar life and changing the world.
German vineyard Ellermann-Spiegel Project
This project applies industrial rooftops solution, using N-type ABC module series.
Carbon-Free City

AIKO's smart energy solutions integrate the philosophies of zero carbon, and craftsmanship to redefine energy for the modern era, allowing the construction of a greener, safer Carbon-Free city.
Contact Us For A Bespoke Energy System
Experts at your fingertips, for service you can rely on.