AIKO and VDH Solar sign distribution agreement for 520 MW ABC modules in Benelux
September 21, 2023
Amsterdam,September 21, 2023 — Shanghai AIKO Energy Co., Ltd.(AIKO), a global-leading new energy technology company, announced the signing of a partnership agreement with VDH Solar, the leading wholesale solar distributor in the Netherlands, for the marketing and distribution of 520 MW of ABC (All Back Contact) solar modules, marking a significant expansion of AIKO in the European high-end market.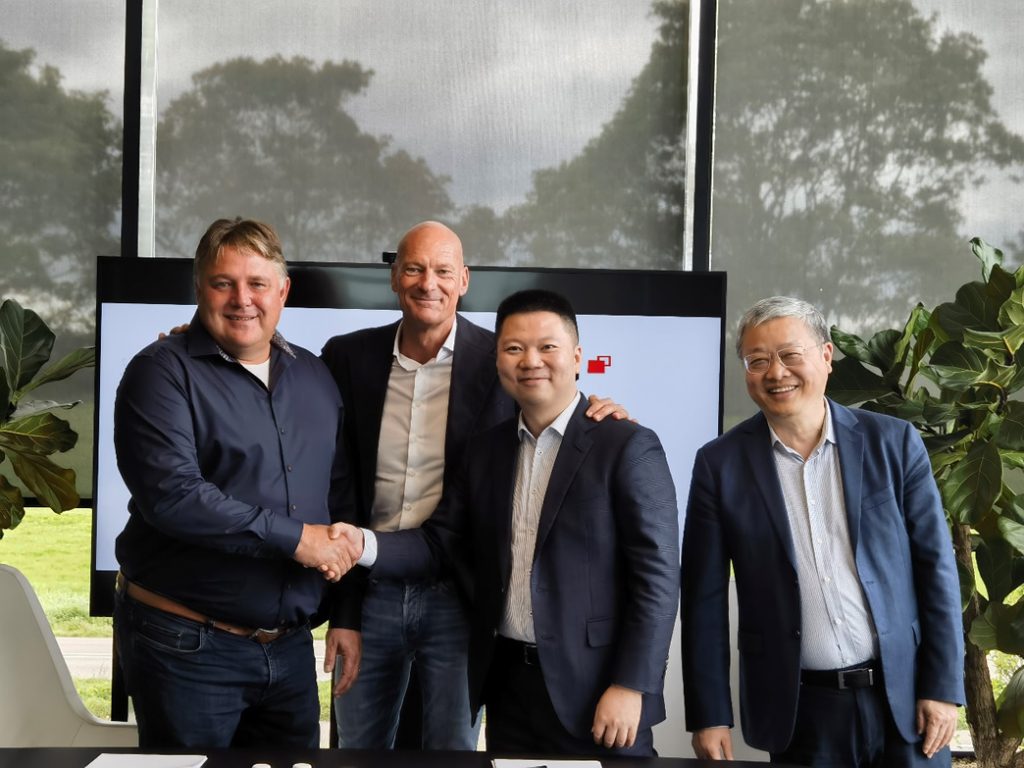 SolarPower Europe forecasts in their report that the EU solar market is set to more than double within few years, reaching 484 GW by 2026. The Benelux region is one of AIKO's largest markets in Europe. According to research institutions, the total installed PV capacity in Benelux has increased significantly in recent years, mainly in the form of distributed photovoltaics. Thanks to cost-effective logistics, the Netherlands also acts as a transit hub for AIKO's products, distributing them to surrounding countries in Europe.
"Having seen the superiorities of AIKO's products which distinguish themselves in efficiency, durability, reliability and user-friendliness on the market, we believe that cooperation with AIKO will bring the development of both parties to a new stage," comments Jurgen Hoogeveen, CEO of VDH Solar. "We are very proud to join forces with AIKO to keep enhancing access to the reach of high-efficiency solar modules on the high-end market in key European countries," says Lucien van der Heide, founder of VDH Solar.
Tiger LU, CEO of AIKO Energy, explains"This partnership agreement between AIKO and VDH Solar is a fantastic opportunity as it unlocks the potential of AIKO's ABC products and all-in-one solutions in Benelux. We are delighted that this distribution agreement will make our ABC product that combines premium look and high efficiency available to users in Belgium, the Netherlands and Luxembourg."
About VDH Solar
VDH Solar specializes in the trade of photovoltaic modules, inverters, batteries, solar mounting systems and related supporting services. The company possesses extensive experience in the photovoltaic industry and has a convenient transportation network.
For more information, visit https://www.vdh-solar.nl/